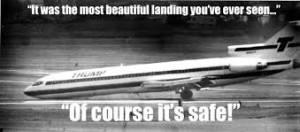 If James Comey is the Steve Bartman of the 2016 election, then Colin Kaepernick is the Alex Gonzalez. When the 49ers quarterback refused to stand for our national anthem, he forged the chaotic edges of Ferguson and Charlotte into something America could measurably distain, as if he lowered the Stars and Stripes and hoisted in its stead the modern day Jolly Roger – a "Black Lives Matter" T-shirt. Doing so, Kap stirred out from trailer parks and back woods cabins the disenfranchised white man, so disgusted by eight years of being lorded over by a Negro he left his chained abductees and headed to the polls, unreservedly determined not to be subsequently bossed around by some, well, as Texas Ag commissioner Sid Miller put it, CUNT. Far from inflicting any political wounds, then, each episode of Mr. Trump grabbing pussy or calling women menstruating pigs, did nothing but stoke the misogynistic frenzy – Make America Grope Again! – already bubbling over after its quixotic, if not expedient, conflation with racism and xenophobia.
Though my cohorts call me alarmist when I fortell the next quadrennial, Tuesday night's shocking result has already shown them to be wholly inept at reading the tealeaves. Yet it is in these very times that I am reminded of the words of one Shmuel Beller: "You know, that Hitler guy doesn't seem so bad… by the way, has anyone seen Uncle Jakob? He was right over there only a minute ago.
CERTAIN
Trump will be a one-term president, but will nonetheless get far more snatch than Clinton and JFK combined.
Obamacare will be dismantled.
Tax rates will be slashed, resulting in a sovereign interest coverage ratio resembling that of the Taj Mahal casino.
Roe v Wade will be overturned.
EASILY CONCEIVABLE
Marriage equality will be annulled.
Deportation Squads, aided by the Minuteman Militia, will round up illegal immigrants and send them to Mexico where they will be refused entry.
Another pointless, unwinnable war – think: Iran. (The typal Republican epigene.)
THOROUGHLY IMPROBABLE
A wall sealing the Mexican border.
A single job returning from China.
Trump supporters quit sodomizing their offspring.